Our Panoramahaus Dornbirn Restaurant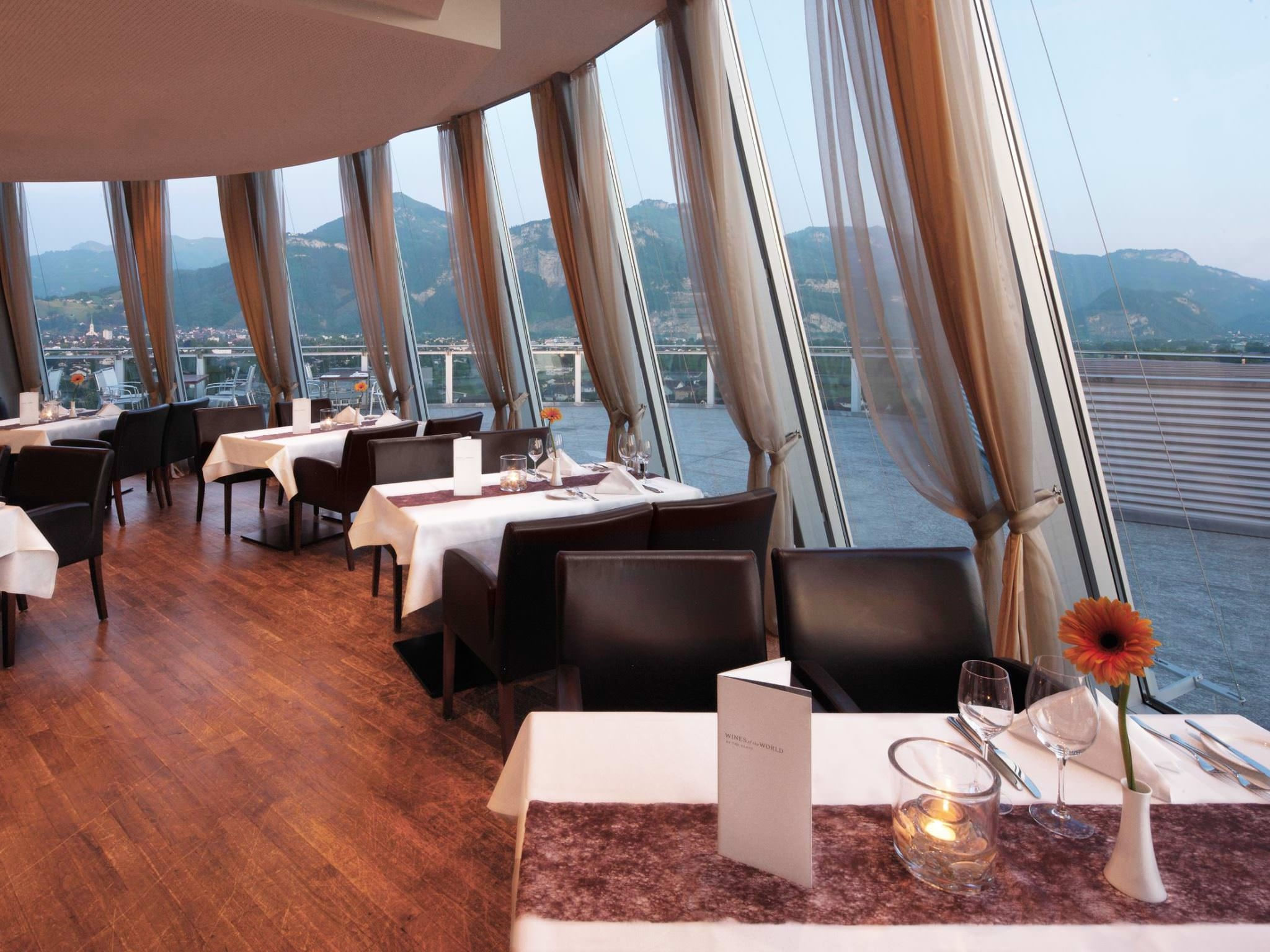 Your special restaurant in Dornbirn
Breakfast, Lunch or Dinner - it is your choice. At the Sky Restaurant Dornbirn you will find what you are looking for.
The perfect atmosphere for every daytime
Start your day with sweeping views
Enjoy breakfast at the Sky Restaurant Dornbirn, with delicious coffee, hot pancakes, fresh fruit and a view over the morning Rhine valley. The perfect beginning to a relaxing day in Dornbirn and the Vorarlberg region. Our lavish breakfast buffet will fulfil your every breakfast wish and our kitchen can also cater for young guests.
Recharge during lunch time
For some refreshment after a morning workout or a shopping tour in Dornbirn, our restaurant offers fresh salads, delicious soups and sandwiches for lunch, as well as ice cream on the sun terrace.
Let the evening start in a relaxed atmosphere
In the evening, the Sky Restaurant Dornbirn crew will treat you to excellent international cuisine, made with regional products and featuring local specialities, alongside a glass of wine or a freshly drafted beer from our selection of regional Best Brews™. Together with good company and a view of the mountains – a perfect way to end the day.
Opening hours

Monday - Saturday: 12:00 pm - 2:00 pm and 6:00 pm - 10:00 pm
Sunday: closed
Breakfast times

Monday - Friday: 06:30 am - 10:00 am
Saturday, Sunday and holidays: 07:00 am - 11:00 am