Frequently asked questions about your Four Points by Sheraton Hotel in Dornbirn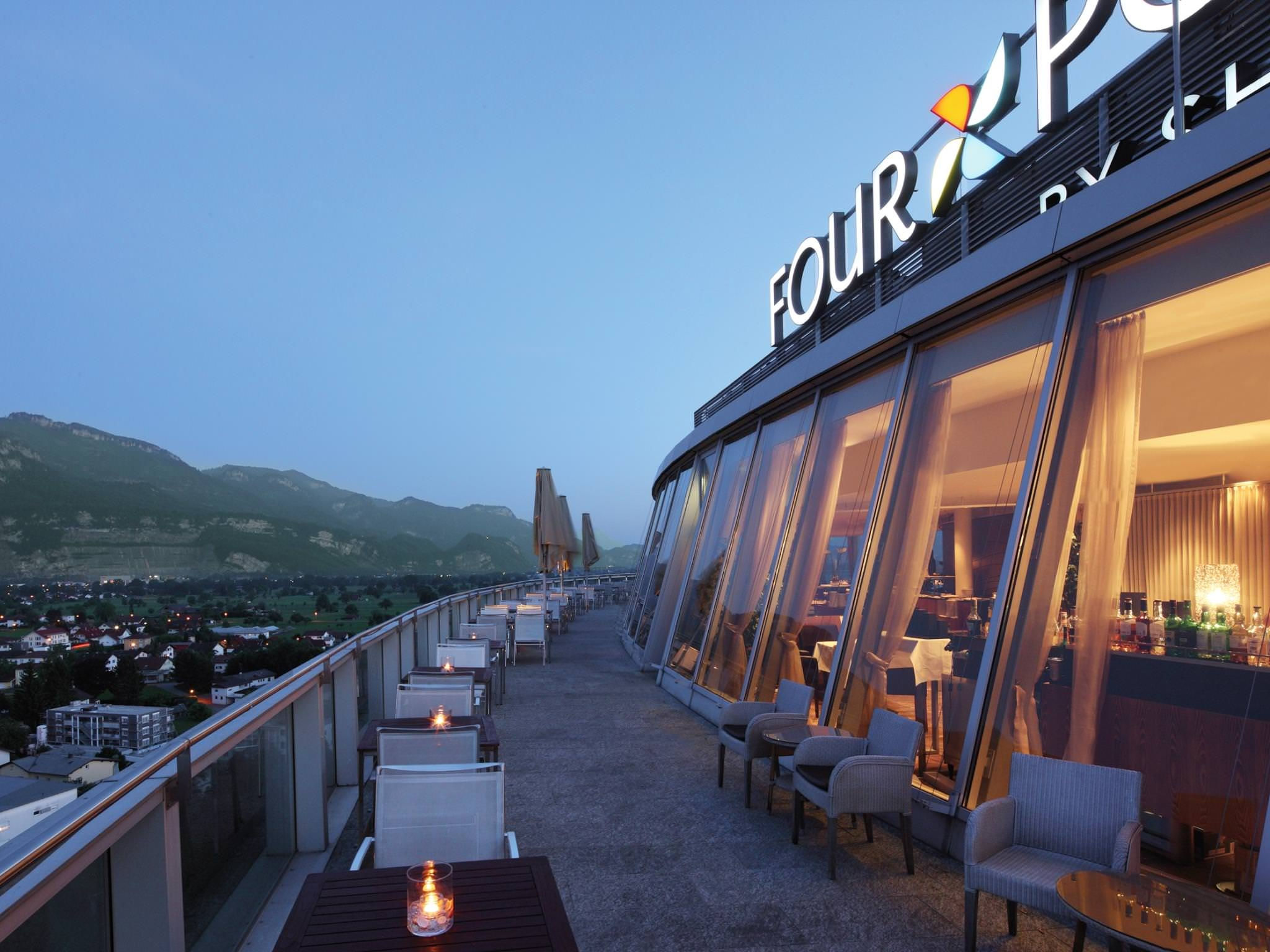 Your questions, our answers
We answer all frequently asked questions about your stay at Four Points by Sheraton Panoramahaus Dornbirn Hotel in Austria. In case you have further questions, please do not hesitate to contact us.
Where can I park my car?
Our hotel in Dornbirn has its own car park. Parking spaces are available for €10 for 24 hours.
Furthermore, we have 4 electric filling station in our car park.
How much does the Internet cost?
Wi-Fi is free for guests at our hotel in Dornbirn.
When can I check in and check out?
Check-in daily from 3 pm
Check-out until 12 pm
Can I leave my luggage at the hotel after check out?
We are happy to look after your luggage after you check out until your departure.
From what age may children use the Home of Balance Spa?
Our spa and fitness area may be used by those 16 years old and above.
Where can I arrange reimbursement through my company?
Please use the following form, available to download.
When are the breakfast hours?
Our Sky Restaurant is open for breakfast:
Monday – Friday
6:30 to 10:00 am,
Saturday, Sunday and holidays
7:00 to 11:00 am
Our breakfast buffet costs 23€ per person.
Is smoking permitted in the hotel and in the rooms?
You are welcome to smoke on the rooftop terrace of the Sky Restaurant on the 11th floor. Otherwise, smoking is not permitted anywhere in the hotel. Smoking in the rooms will incur a cleaning fee of €150.
Is it possible to check in before 3 pm or check out after 12 pm?
An early check-in or late check-out is generally available for an additional fee, depending on the occupancy of the hotel. Please ask our reception staff.
How far is it to the Dornbirn trade fair?
Your hotel in Dornbirn is located right on the trade fair grounds. The main entrance to the trade fair is two minutes' walk away.
Which payment methods are accepted?
We accept cash, EC-cards and all major credit cards.
Are pets allowed?
We are happy to accommodate pets (dogs/cats) for an additional fee of €12 per night.